Emrah Kovacoglu is the co-founder and Chief Executive Officer of Total Beauty Media Group. Emrah developed the concept of TotalBeauty.com after working at Procter & Gamble as the global digital brand manager for the cosmetic category. He spent more than a decade at P&G working on several brands including CoverGirl and Max Factor. Having worked in consumer marketing for leading beauty brands, it became clear to Emrah that the industry was lacking an inclusive beauty guide for women of all ages and lifestyles. Emrah organized a team of experts in the fields of editorial content, new media, and beauty marketing, and in 2007 turned TotalBeauty.com into a reality. Emrah received a BS in electrical engineering from Rensselaer Polytechnic Institute.

Beth Mayall is the Editor in Chief and Executive Vice President of Programming and Engagement of Total Beauty Media Group. Beth spent the first half of her 17-year career creating editorial content for numerous magazines such as Marie Claire, Sassy, Teen, CosmoGirl! and Seventeen. As the interactive media world boomed, Beth took her talents and entered the online space, spending seven years as the SVP of all content at ChannelOne.com, the interactive arm of the Peabody Award-winning daily newscast viewed by 7 million teens in America. Combining her success at creating engaging content with her passion and knowledge of beauty, Beth is driven to make TotalBeauty.com the No. 1 beauty resource for women. Beth received a BA in literature and creative writing from West Chester University.

Ann Marie MacDougall is the Vice President of Sales at Total Beauty Media Group. She has more than 15 years of experience in sales and marketing with an extensive background in both print and interactive mediums. Ann Marie began her career at Rodale, Inc., moving from consumer marketing to niche media sales, and ultimately building the online advertising franchise for Men's Health Magazine. She also worked at Warner Bros. Online where her focus on driving revenue expanded to include original content development, digital licensing, and syndication. After leaving Warner Bros., Ann Marie was the National Sales Director at HFM US where she successfully managed digital sales and marketing while achieving record growth for ELLE.com, ELLEgirl.com and WomansDay.com. Most recently, she developed the consumer-packaged goods strategy at RealAge Inc.

Ethelbert Williams is the Head of Marketing for Total Beauty Media Group. He leads trade marketing, network audience growth, and distribution opportunities. Ethelbert's brand marketing experiences span some of the largest global beauty corporations in the world, including Procter & Gamble and L'Oreal Paris. He was also a brand manager on the Axe male grooming business at Unilever. While at Starcom MediaVest Group, Ethelbert drove integrated marketing communications planning for a range of multinational brands. He holds a BS from the Medill School of Journalism at Northwestern University.

Ivan Ivankovich is the Chief Financial Officer for Total Beauty Media Group. He has worked as CFO for numerous technology companies, and has supported the financial and operational requirements of venture capital firms and private equity groups and their portfolio companies. His industry experience includes technology, Internet services, online advertising, digital media, and telecommunications. Ivan has served as CFO of YellowPages.com and Vice President, Portfolio Operations of Platinum Equity, a global acquisition firm specializing in the operation of technology companies. Ivan started his career with Ernst & Young, joining their audit practice in Los Angeles. He holds a BA in Business Economics from the University of California at Santa Barbara and is a Certified Public Accountant and a member of the California Society of CPAs.

Geoffrey Hale is the General Counsel for Total Beauty Media Group. Geoffrey has more than 15 years of experience working with a wide range of start-ups and new ventures, first as a corporate and securities attorney at Wilson Sonsini, then as an officer of various Internet-based start-ups (Aardvarkpet.com, C/R Catalog, and Brand Farm). More recently, Geoffrey served as Corporate Counsel for a variety of Internet-based new ventures (including New Media Merchants, Gold Violin, KeepMedia, and Blue Kai) and Investor Counsel for several angel investors. Geoffrey joined Total Beauty in 2007 after working with its founders to form the company and close its initial rounds of funding. Geoffrey received a BA from Middlebury College and a JD and MBA from the University of Virginia.

John Atkinson is the Director of Product Development at Total Beauty Media, Inc. He has more than 10 years of experience building interactive software applications, with an emphasis on consumer facing web development. John started his career in the home automation industry, architecting interfaces and designing networks for award-winning "smart homes." His Peace Corps service building community wireless networks in Ghana was featured in the 2010 BBC documentary "Digital Revolution." Most recently, John was the lead developer for the AT&T Blue Room, one of the first sites to offer live streaming of music and sporting events online. John received a BS in mechanical engineering from the University of Southern California.
Get news, research and insights from Total Beauty Media Group: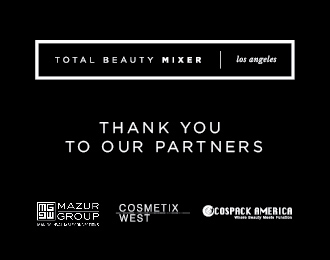 Join our discussion group on LinkedIn to share ideas, offer opinions and ask questions within the fields of digital media, social media, mobile, advertising, SEO and content distribution.